October 15, 2015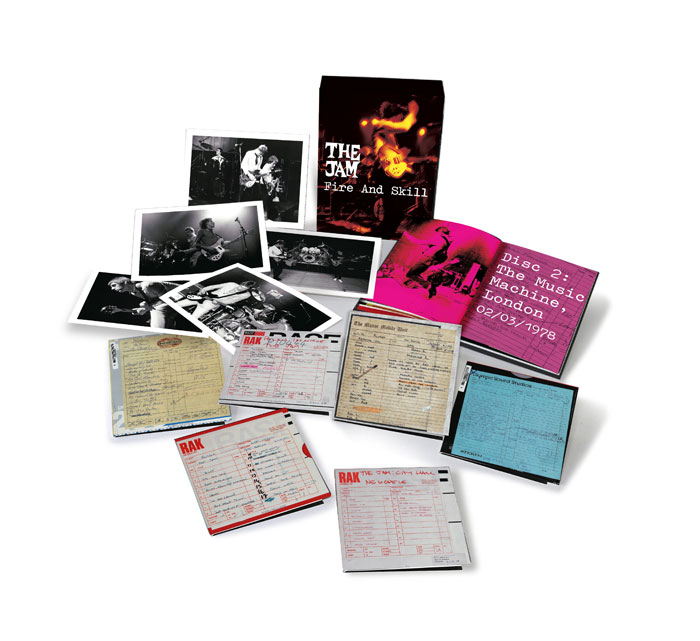 'FIRE & SKILL: THE JAM LIVE' 6 DISC BOX SET
---
To celebrate 40 years since Weller first hit the road with The Jam, a 6 CD deluxe boxset, 'Fire & Skill: The Jam Live', will be released 30th October.

The box set will include 6 live recordings from shows between 1977 and 1982, remastered at Abbey Road Studios. The comprehensive release also includes individual gatefold wallets for the discs, designed in tribute to the original tape boxes, a new essay, period photos, a rare memorabilia set of five postcard prints and more.

Explore more below and order here.