April 14, 2018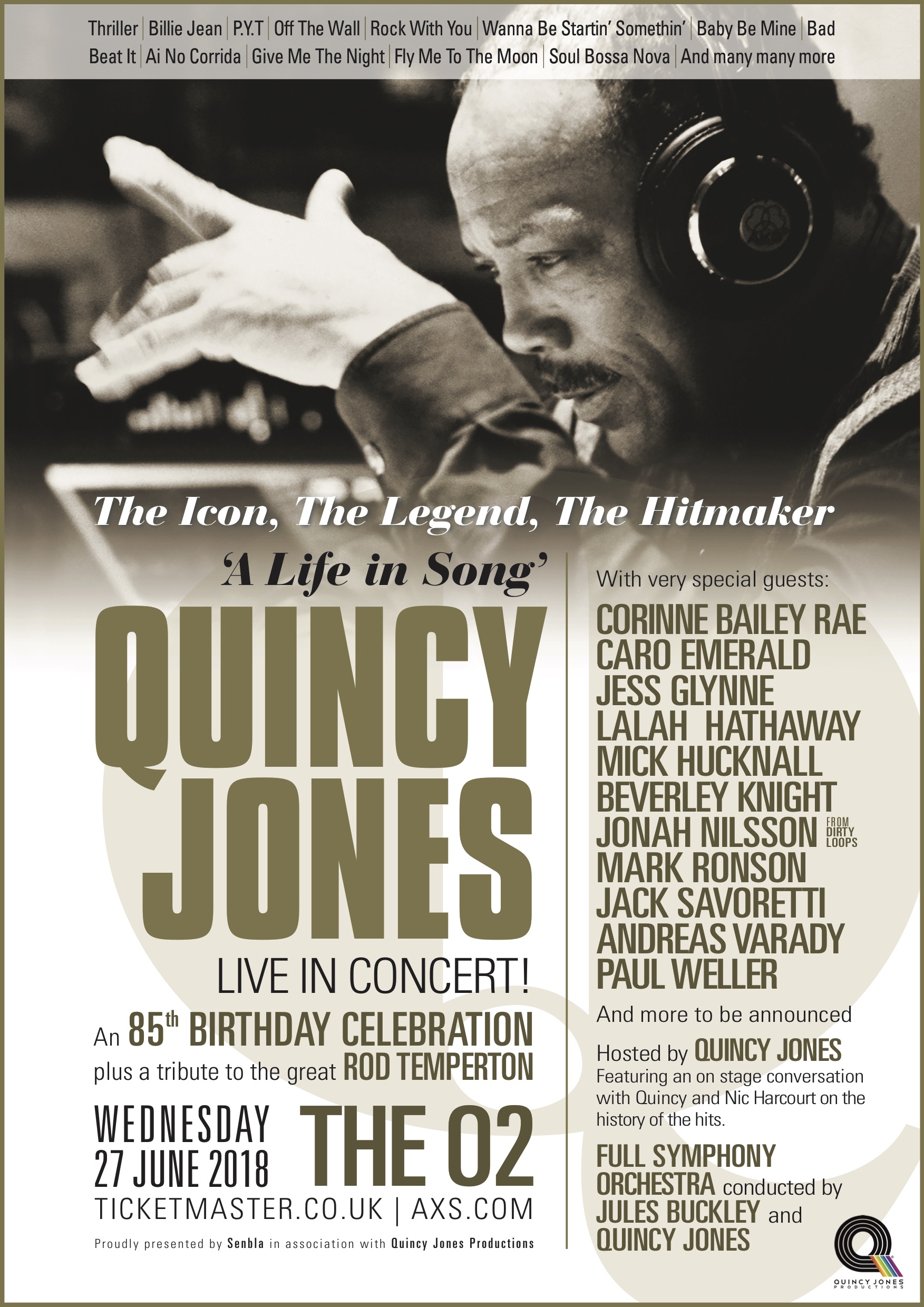 Just announced
---
Very happy to announce Paul will be joining the incredible line-up for Quincy Jones' 85th birthday celebration and tribute to the great Rod Temperton.

Quincy has had an incredible career spanning over 7 decades. He has ben named as one of the most influential jazz musicians of the 20th Century, Quincy Jones is an icon in the broadest and most creative sense of the word. His career has encompassed the roles of composer, artist, arranger, conductor, instrumentalist, record company executive, magazine founder, multi-media entrepreneur, humanitarian, investor, and record, film, and TV producer.


The event takes place on June 27th at The O2. Tickets are now on sale!