June 9, 2016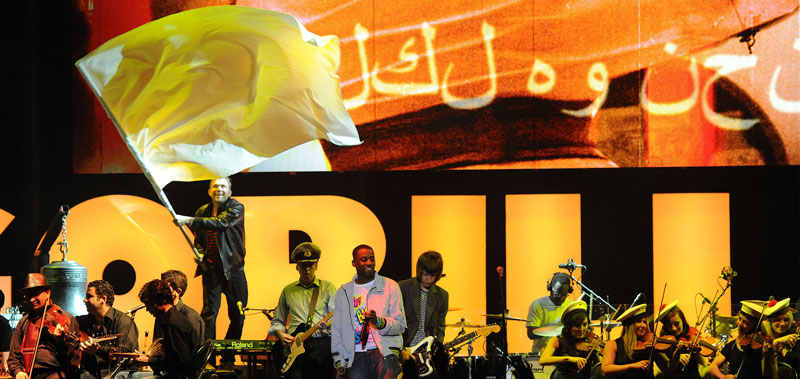 WELLER JOINS THE ORCHESTRA OF SYRIAN MUSICIANS WITH DAMON ALBARN & GUESTS IN AMSTERDAM AND LONDON
---
Weller will be joining Africa Express presents... The Orchestra of Syrian Musicians with Damon Albarn & Guests for shows in London and Amsterdam this month.

The Orchestra of Syrian Musicians will play a rare sold out concert at Amsterdam's Royal Theatre Carre on the 22nd, and the Southbank Centre's Royal Festival Hall on the 25th to showcase Syrian and Arabic music.

And the show will see the Orchestra, which features former and current members of the Syrian National Orchestra for Arabic Music, also joined by guest performers from around the world for a very special concert to highlight and celebrate the remarkable music culture of Syria.

Buy tickets for the London show here, or join the waiting list for any returned Amsterdam tickets here.